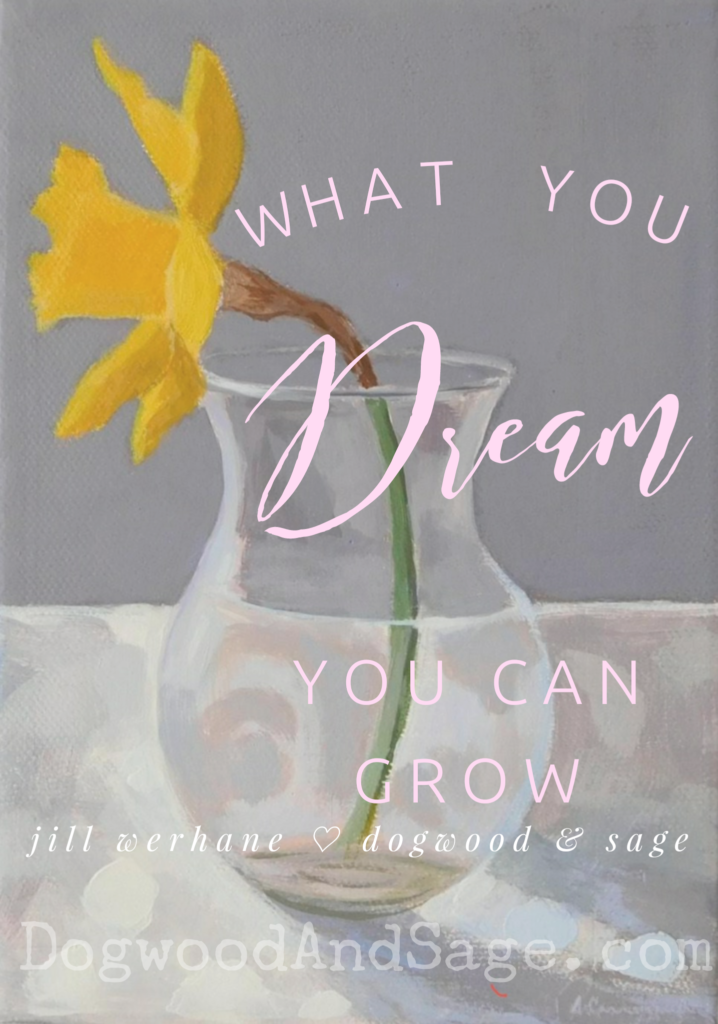 Blessed May Eve!
There are a few times a year when we are guaranteed to move into a period of the thinning veil.
These early days of May are one of those times.
Though all the realms are more engaged and accessible,
the May Day period – Beltane,
brings an uptick in activity and connection with the earth spirits
– the Fae, the Sprites and other nature spirits.
"WHAT YOU DREAM
YOU CAN GROW."
We can call in and commune with these spirits in many ways.
The Green Witcher practices are especially powerful right now.
GARDEN tending and planting
– consider herbs such as rosemary, mint, thyme, chamomile, lavender, nasturtium…
And flowers such as violets/ violas, geraniums, daisies, snapdragons…
(All of these do great in pots, too!)
is not only connecting but helps to cleanse, heal, and ground…
Easing anxiety and releasing what weighs down the soul.
Consider creating some magic in the kitchen to nourish body, mind and spirit, and to enhance the days ahead.
Use herbs and flowers along with…
HONEY & water
– simmered together to create a syrup
SUGAR
– dried and nestled within to create a sweet infusion
BAKING
– in quick breads or yeasted loaves.
The spirits within your home may be more active, too.
Bringing in flowers, sunlight, fresh air, diffusing floral oil blends, and offering up thanks for those who protect the space can help to anchor that connection, as well.
Be sure to prepare yourself with right INTENTION and to engage with "right energy"
– HEART-BASED GRATITUDE.
Fill your space and creations with your LIGHT,
and to offer up gift to the spirits.
"SWEETNESS" is always appreciate.
{With the pandemic comes a heightened level of dark energy.
Be aware
and use this time of the blessed light and fertility to reinforce your energies and to protect yourself and those you love.}
~ Jill ?
Private readings available