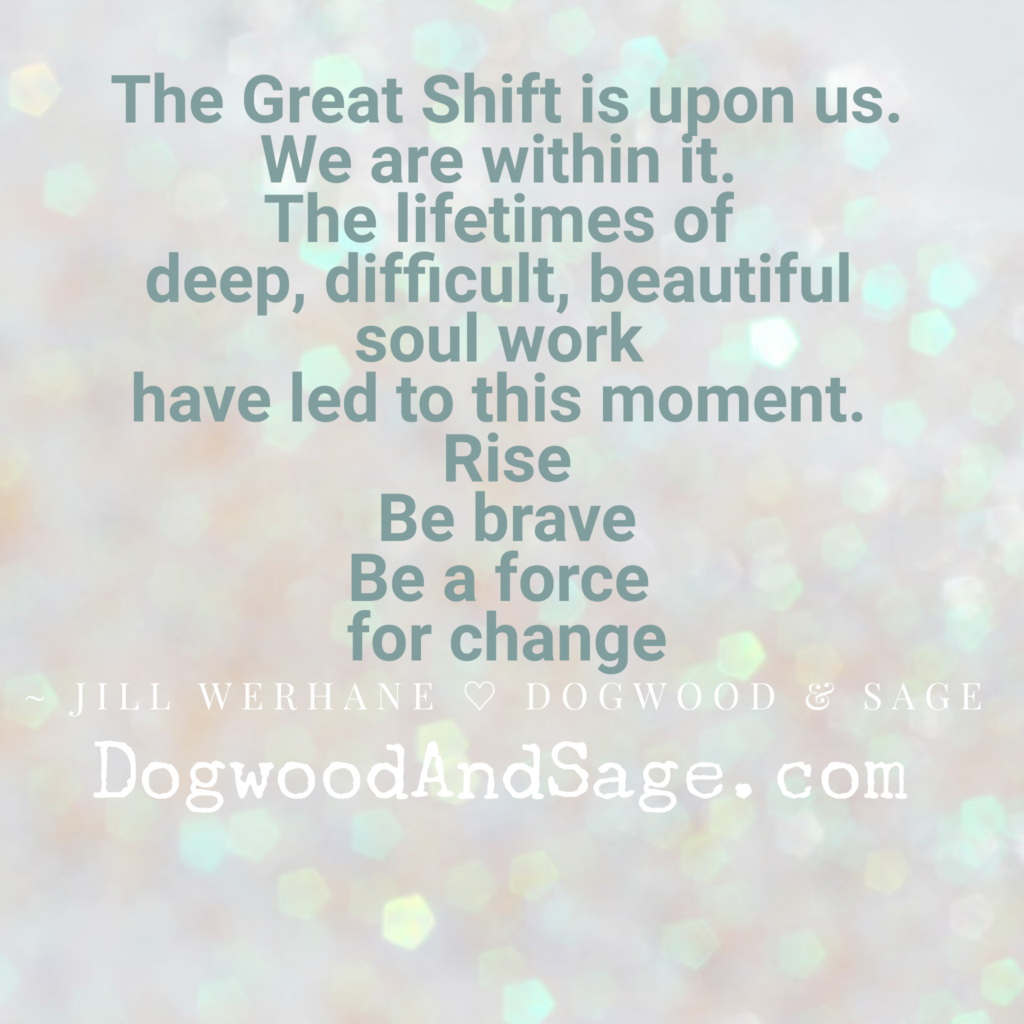 The Great Shift is upon us.
We are within it.
While it is necessary to maintain the perspective of love, kindness, and the intention of peace,
bold action is necessary for dismantling and restructuring a broken system.
Our work – as individuals and as a collective, has only just begun.
This dismantling, restructuring, and transition into transformation
is not about sitting around and waiting for the "other side" to arrive.
Then gloriously stepping into the light of a new way of being – without having done anything other than to say
"Look what an enlightened being I am."
It doesn't work that way. It never has.
We can not continue to try to keep small this BIG experience.
All the deep, difficult beautiful soul work we've done up to now has led us to this moment.
We are being called to action.
We are being called to shift ourself and our "seat", once again, because
WE CREATE THE SHIFT.
Now we must
Walk the talk!
We must understand and accept that
To maintain spiritual growth,
To create this "new world"
… this new universal way of being…
And to assimilate – rather than be left behind.
We will, once again,
be required to move out of our comfort zone.
For change is never comfortable.
It is time for spiritual accountability.
RISE spiritual warriors!
Rise
Be brave and
Be a force for change.
"Change of this magnitude never comes through peaceful protest, alone.
It comes about by revolution."
I know people this is difficult for many to to hear
but that does not make untrue.
~ Jill 💖