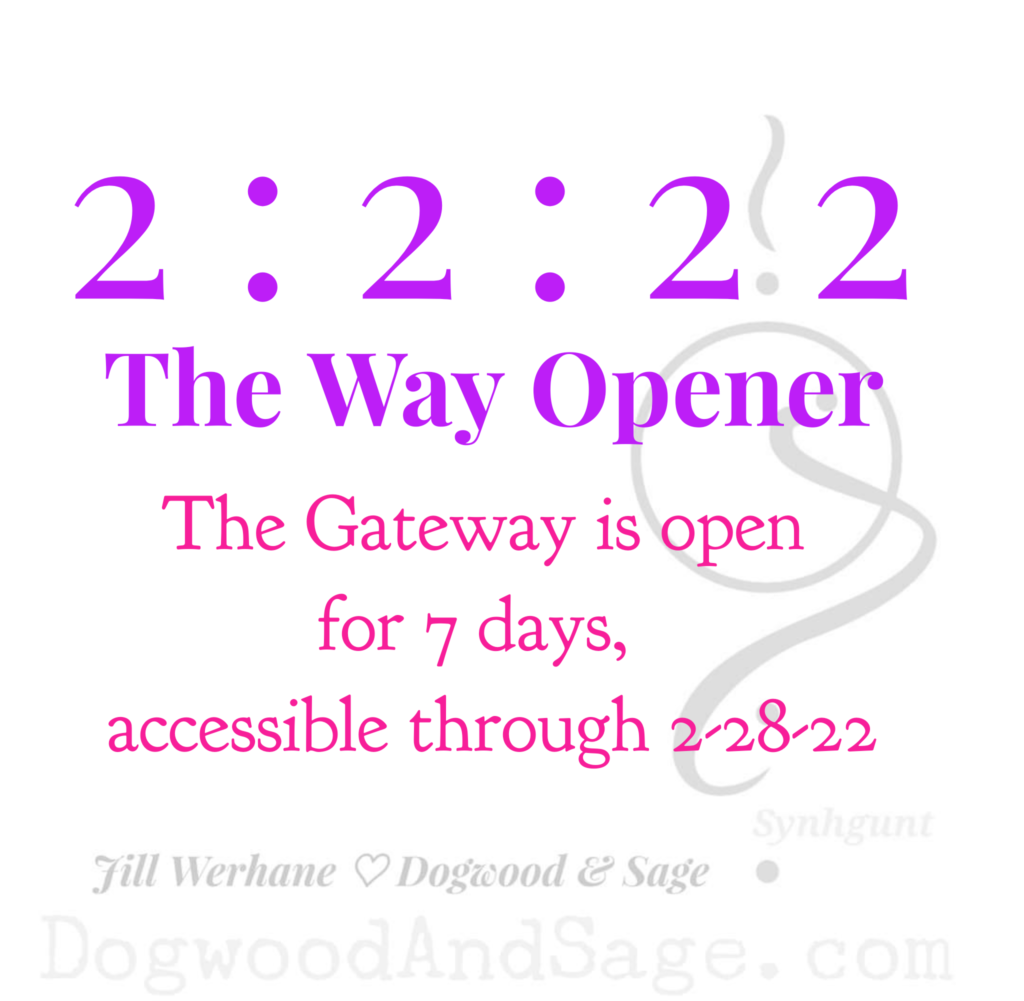 guidance
2-22-2022
THE WAY OPENER
The Gateway opens!
ACTIVATION
Expanded conciousness
COSMIC CONNECTIONS
Spiritual Growth
Moving beyond limits
especially within relationships and career path
Bringing KEYS
to access multiple pathways,
to open doors previously closed to you
to coming together through energetic alignments, partnerships, couplings…
Work around balance, cooperation, and harmony
Work with this gateway by
dedicating time each day to connect with the energy.
TODAY
Allow the energies of the day to flow through you.
There will be clearing, insights, increased focus, energy bursts, fatigue…
Don't try to control it. Simply let it flow
and pay attention to what comes.
Over the next 6 days
Fine tuning happens
Both on The Gateway's part and
through intentionally connecting and directing
Give time each evening for reflection and gratitude. (Journaling is helpful)
Take a few moments each morning to set intentions for the day including anything specific you'd like this gateway to assist you with.
Trust and follow through on any guidance around action steps
This could be anything from
"reach out to this person", "go for a walk", "perform a ritual", or …
~ Jill 💖
Personal readings available