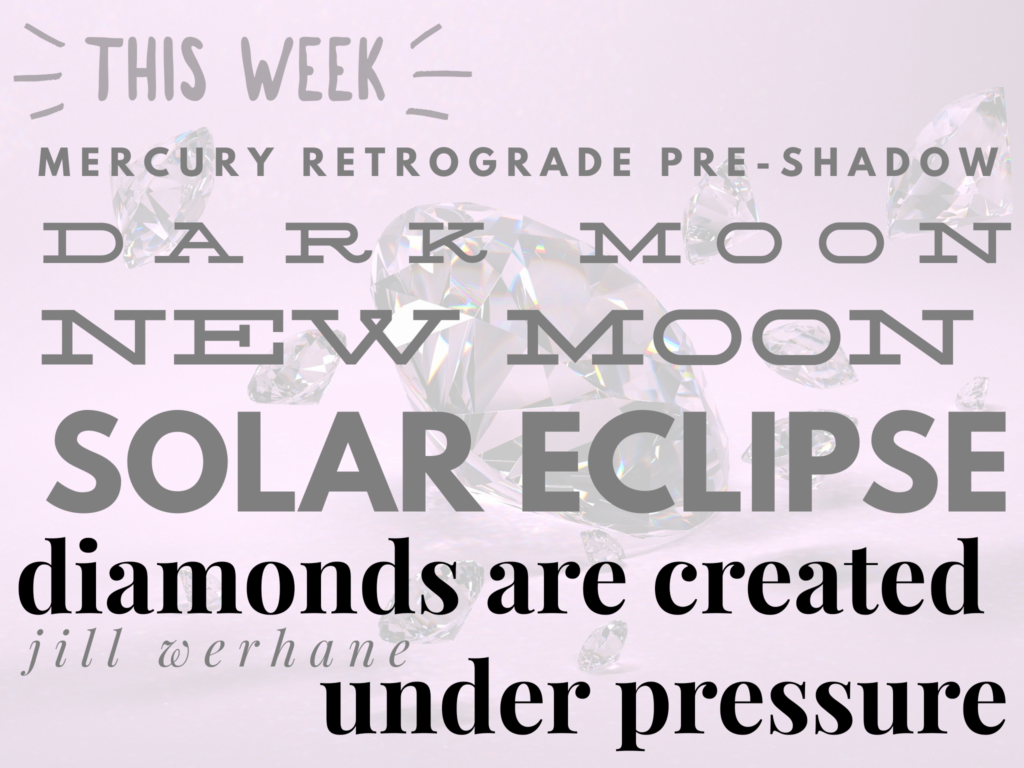 guidance 4/24 to 4/30
This week…
This interesting, somewhat chaotic, sometimes exhausting
trajectory that April has had continues.
Building in intensity towards month's end
with many different extremes and multidimensional experiences happening all at once.
Today
the PRE-SHADOW period of Mercury Retrograde begins.
This will add even more emotion to an already emotional time.
"The Past" will start stirring almost immediately during this pre-shadow period.
…revisiting the past, old people from the past, past dramas, past events, past gifts, old forgotten ways or skills…
But once officially here,
this particular Mercury Retrograde will bring with it opportunities that arise from past connections.
As well, Saturday's NEW MOON
the 2nd New Moon of the month,
begins to make its presence known early tomorrow.
Saturday also brings a SOLAR ECLIPSE and the start of ECLIPSE SEASON.
Expect Friday to be especially intense as
the DARK MOON brings all these energies together
This will be a day of extremes
big highs and big lows, with some flare ups.
Which is basically how this whole week will go.
Only Friday (through to Sun) it will be the faced paced, laser focus version.
The dark moon is the point where deep release and emergence come together,
and this one plans to really make the most of it.
This Dark Moon also wants to amplify
the sun/solar #eclipse ability to
burn through our vision
We are being asked to
change the way we "see" things – beginning with the past (Mercury Retrograde),
to be in this moment differently
by "seeing" through a full experiential interaction – feel into it,
and
to look to the future with "fresh eyes".
All these big, bold, intense, interdimensional energies
happening at once will certainly have us feeling the pressure
Remember
Diamonds are created under pressure
~ Jill 💖
Private guidance sessions readings energywork lightwork available.