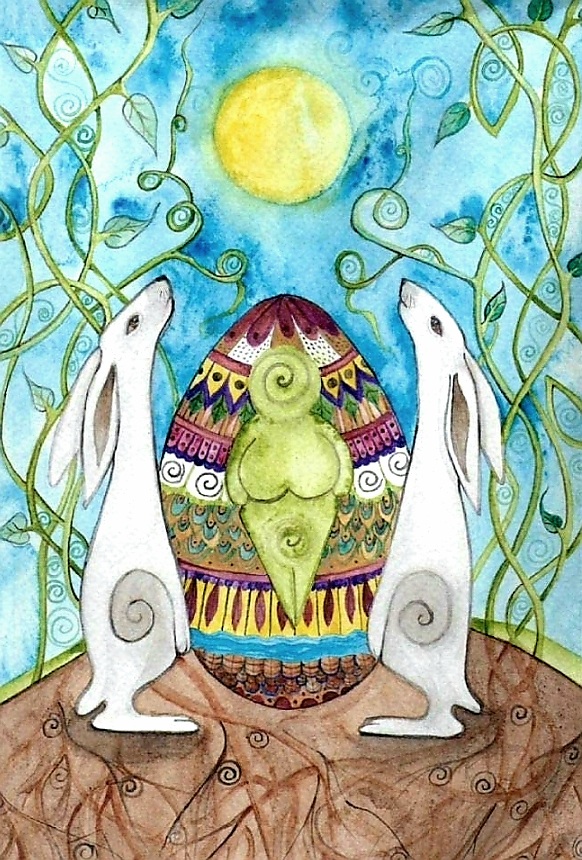 One story around the connection of rabbits and eggs to SPRING is found in an old Germanic legend.
Rabbit decorated sacred eggs as a gift for the fertility goddess Ostara
Ostara loved this beautiful gift so much that she asked rabbit to share the eggs with everyone in the world.
(Older legends have a bird bringing Ostara eggs.)
Goddess OSTARA represents fertility, abundance, and growth – particularly the beginnings of growth and new growth springing forward.
She also represents the dawn, early light or light arising, and of course Spring.
EGGS symbolize the seed of life and creation energy. Like the seed, the Egg is filled with potential, and represents growth, birth/ rebirth, renewal, and hope
RABBIT symbolizes fertility, family, and longevity.
As well as prosperity, abundance, luck, and swift action
~ Jill 💖