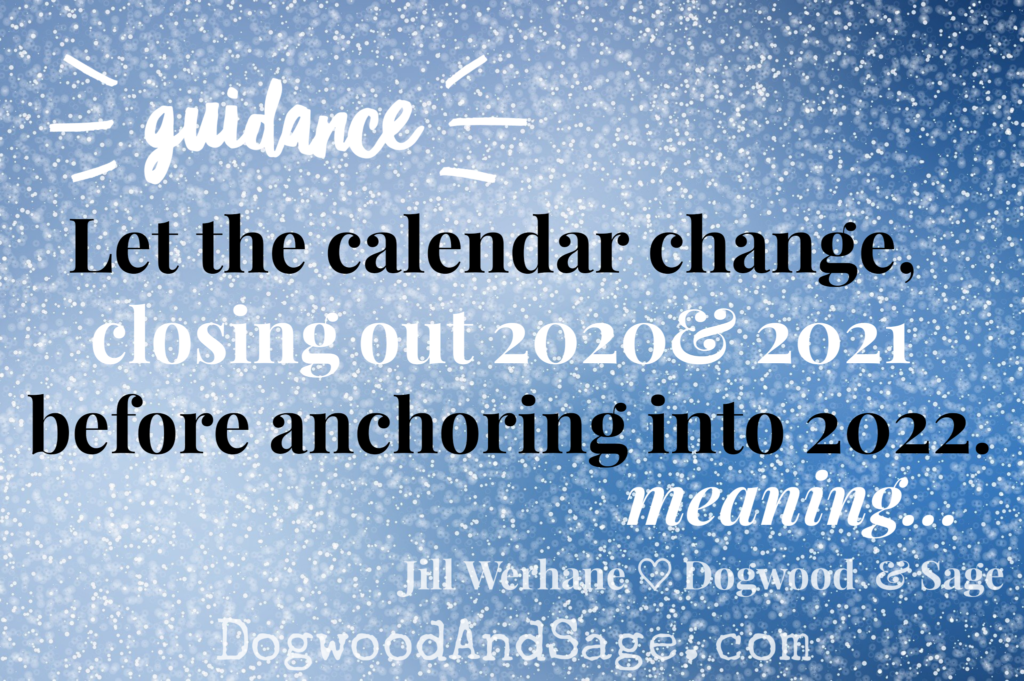 2020 & 2021 are so intricately woven together like a single tapestry
that it is best to let the door close on them fully,
to let the period be placed at the end of their sentence,
so to speak,
before throwing the doors open and walking (running) into 2022.
This piggybacks on the previous guidance to slow down the rush to enter the new year (energetically prematurely)
Obviously most of us already have events, appointments, meetings, travel, etc on the books for 2022.
That is not what the guidance is speaking to.
This guidance is specifically around the more intentional energetic, spiritual, ritual, etc practices that would have us entering into the new year too soon – before fully embracing and utilizing every last opportunity to connect with and clear out these last two years.
Things like setting and firmly anchoring in
your words of the year, intentions, etc.
Doing a tarot spread for the year or even the month ahead.
Cleansing, clearing, releasing, creating space…
Gratitude work…
these types of practices are what IS supported now.
Any preliminary work that you may have done on the year ahead is fine.
Just consider waiting until the Jan 1st or later for anything else you may want to do.
If you have already anchored these in, no need for concern.
Simply give them some space and Reapproach after the new year.
Take a moment to gift them a bit of a cleansing. Then set an intention that this is a fresh start, not tied to the past.
We're letting go. Moving on. Beginning again.
Welcoming the opportunity for fresh start.
~ Jill 💖
Intuitive Consultant ☆ Psychic-Medium ☆ Channel
Private sessions available